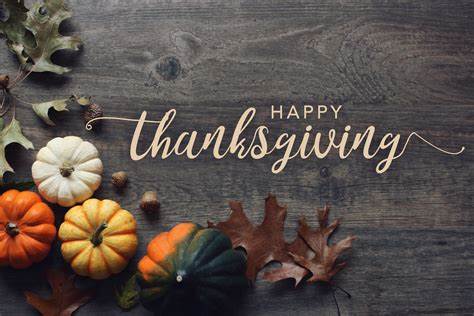 FOLLOW US ON SOCIAL MEDIA
The Alcor staff would like to wish all our members and friends a happy and inspirational Thanksgiving. We are very grateful for your continued support and hope you enjoy a peaceful holiday.
CEO Announcement


Alcor is pleased to announce as of December 1, 2022, Alcor's long-time Sr. Director of Operations, Marji Klima, has been promoted to the role of Co-CEO/President along with Alcor's long-time General Counsel, James Arrowood, who will now share the title of Co-CEO/President. Marji's focus will be on the internal operations side of Alcor's mission and James will be focusing on external relations.

Marji joined Alcor in 2013 as Office Manager and quickly established herself as the go-to person to assist in operational duties at Alcor. Given Alcor's unique non-profit mission and status that includes a service component in addition to traditional non-profit research and funding, the operational side of Alcor requires a very hands-on approach. As Sr. Director of Operations, Marji has demonstrated the ability and willingness to assist with even the most difficult cases, staff leadership, and developing and providing high-level strategic input for the Board's consideration. Marji has a BS in education, is a Certified Non-Profit Professional and is currently finishing her Master's in Business Administration and Leadership.

James started working with Alcor in 2015 as outside General Counsel and has helped Alcor successfully navigate through various complex legal and related business matters. James served for several years on the board of directors for a major local non-profit and as the public relations chair. He has served in various other public relations/press information positions over the decades. James has appeared numerous times as an expert on emerging technologies, both in print articles and television news appearances, including segments on PBS and all the major television networks. He taught the Arizona State Bar course on emerging technologies and is a published author on medical-legal issues. James has his Juris Doctorate from the University of Notre Dame (2002) and several undergraduate degrees from the University of California, Irvine, as well as numerous professional certifications and bar admissions.
Alcor 50th Anniversary Conference June 2022 featured video for the month
Greg Fahy, PhD on Examination of a Cryopreserved Human Brain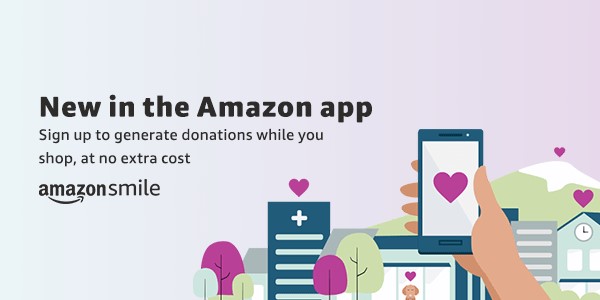 Did you know that Amazon donates money to Alcor for your Amazon purchases? If you shop through AmazonSmile, then Amazon will donate 0.5% of your eligible purchases to your favorite charity, Alcor! Plus, there's no additional cost to shop through AmazonSmile! Please click the link above and set up Alcor as your favorite charity and start shopping.
Please consider adding Alcor Life Extension Foundation as your favorite charity in the AmazonSmile App.This is one small way you can make a donation to advance R&D, automation, and other projects we are working on at Alcor.
If you are already signed up, thank you for supporting Alcor!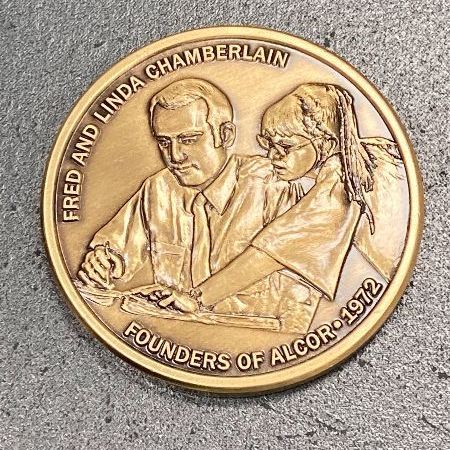 The Alcor 50th Anniversary commemorative coin is now available for purchase. If you are interested you can send an email to Ashley.Bettini@alcor.org and she can help you with your order.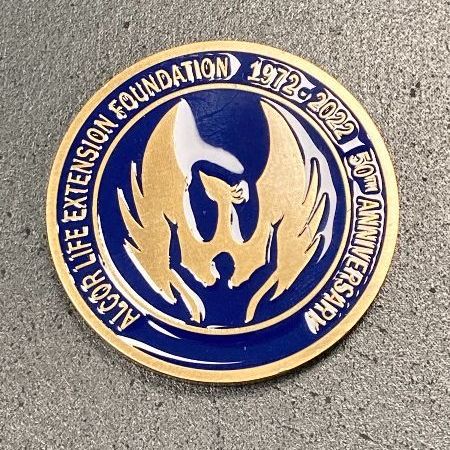 The coin sells for $30 including shipping. 50th Anniversary T-shirts are also still available. Reach out to Ashley Bettini to help you with your purchase. The picture shows the front and back of the coin.
Alcor Check-In - Free Trial
SIGN-UP FOR ALL ALCOR MEMBERS WHO LIVE ALONE
FREE 3-MONTH TRIAL
Enrollment is open for Alcor Check-In! Be connected to EMTs 24/7 and have additional features through a supporting app. The team of EMTs will call you to check-in at the frequency of your choice (up to once per day) and notify your emergency contacts if needed.
Contact
Sarah.Kelly@Alcor.org
if you have any additional questions or to return the form below.


Cryonics magazine is delivered quarterly by email to all members of Alcor. If you have not supplied Alcor with an email to receive your copy please send a request to ashley.bettin@alcor.org. As always, you can also view the magazine on our website.