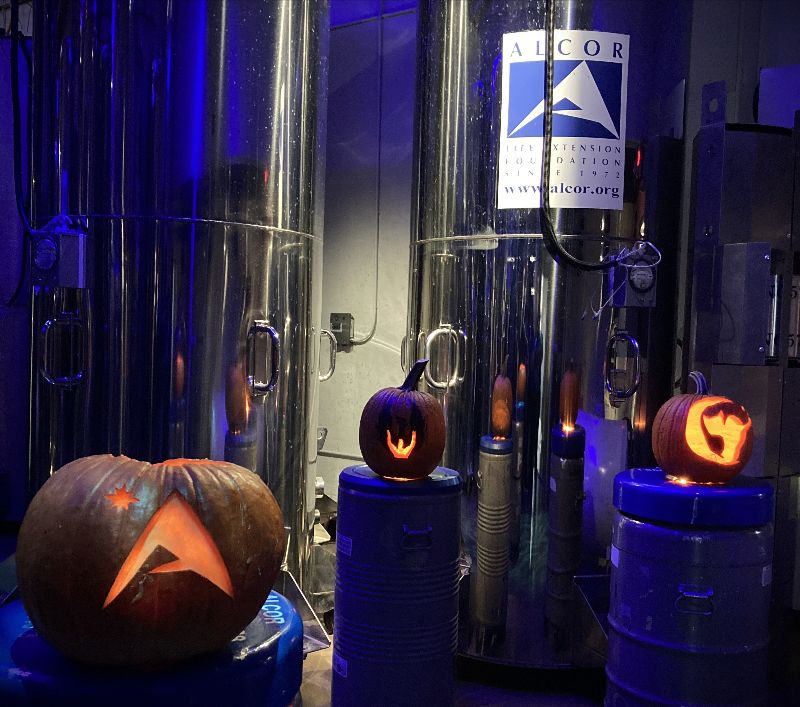 FOLLOW US ON SOCIAL MEDIA
Following Hurricane Ian


After reaching out to members in the weeks following hurricane Ian I found there are some potential problems when dealing with natural disasters. Our main concern was for our Florida residents who were potentially impacted by the hurricane. Logistically, reaching out to each individual has been fairly difficult, though it is a priority to us to ensure each member is safe and healthy. Due to this being brought to my attention, I wanted to take a moment to provide some suggestions to any cryopreservation members living in a natural disaster prone area to ensure that Alcor and our members are fully prepared for any need for deployment/standby.
Alcor's #1 advice during an expected natural disaster will always be to temporarily relocate to a safer area. If you live in a strike zone, please take shelter outside of that zone so that if there is a need to deploy, there are no access issues placed on Alcor.
Disasters may prevent us from deploying to your area. When natural disasters occur, hospitals and other care facilities may be overwhelmed. There is also the concern for limited access to the area due to weather, flooding, debris, or other blockades.
Please ensure your address, contact information, and next of kin or medical power of attorney contact information is all up to date with Alcor if an emergency or natural disaster is expected.
If you are suffering from a current medical condition and you believe there may be a need for Alcor during an expected natural disaster, please contact us to provide resources for a relocation to Scottsdale, AZ, to be close to our facility.
Lastly, if a natural disaster hits, it would be appreciated to keep Alcor in mind. It would be a significant help to us if you take the initiative to check in with us. Just a quick email or phone call to let us know you are safe and healthy helps ease our concern during those times.
Alcor strives to always put our members first in everything we do. Our time, research, and work is always centered on ensuring the most successful and efficient cryopreservation for our members. This can be advanced when our members are initiatory in the processes. If you have further input, questions, or concerns, Alcor's Medical Response Director, Shelby Custer, can be reached anytime by email at shelby.custer@alcor.org.

Shelby Custer, BSN, RN, Medical Response Director
Alcor 50th Anniversary Conference June 2022 featured video for the month
Jason Harrow, Board Director at Alcor
on Social and Cultural Change
The Alcor 50th Anniversary Conference in June featured a variety of interesting speakers and topics. Over the next few months we will be featuring some of the topics that were covered during this year's conference.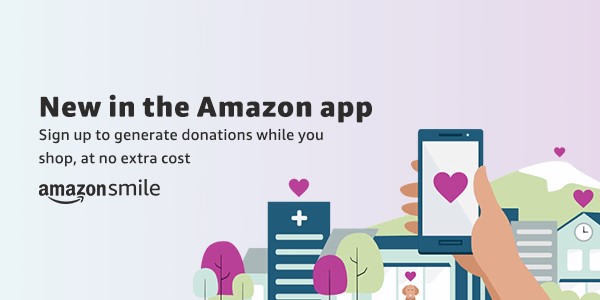 Did you know that Amazon donates money to Alcor for your Amazon purchases? If you shop through AmazonSmile, then Amazon will donate 0.5% of your eligible purchases to your favorite charity, Alcor! Plus, there's no additional cost to shop through AmazonSmile! Please click the link above and set up Alcor as your favorite charity and start shopping.
Please consider adding Alcor Life Extension Foundation as your favorite charity in the AmazonSmile App.This is one small way you can make a donation to advance R&D, automation, and other projects we are working on at Alcor.
If you are already signed up, thank you for supporting Alcor!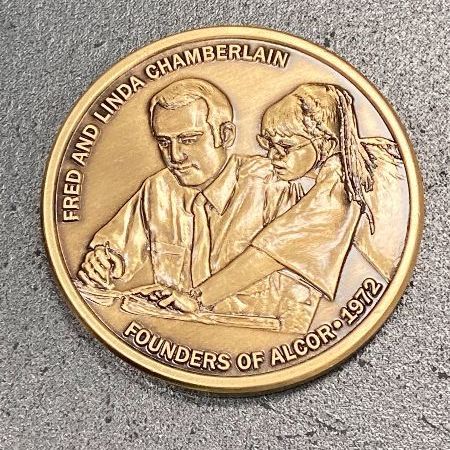 The Alcor 50th Anniversary commemorative coin is now available for purchase. If you are interested you can send an email to Ashley.Bettini@alcor.org and she can help you with your order.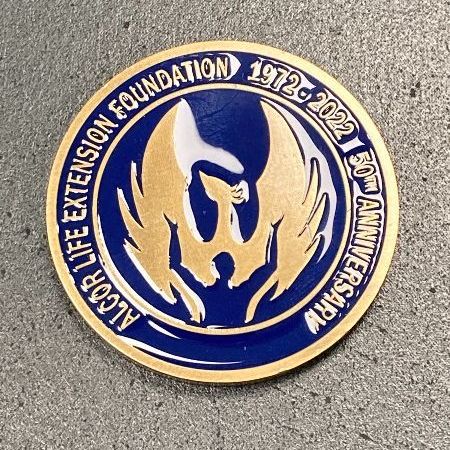 The coin sells for $30 including shipping. 50th Anniversary T-shirts are also still available. Reach out to Ashley Bettini to help you with your purchase. The picture shows the front and back of the coin.
Alcor Check-In - Free Trial
SIGN-UP FOR ALL ALCOR MEMBERS WHO LIVE ALONE
FREE 3-MONTH TRIAL
Enrollment is open for Alcor Check-In! Be connected to EMTs 24/7 and have additional features through a supporting app. The team of EMTs will call you to check-in at the frequency of your choice (up to once per day) and notify your emergency contacts if needed.
Contact
Sarah.Kelly@Alcor.org
if you have any additional questions or to return the form below.


Cryonics magazine is delivered quarterly by email to all members of Alcor. If you have not supplied Alcor with an email to receive your copy please send a request to ashley.bettin@alcor.org. As always, you can also view the magazine on our website.