I am very proud to announce that our very own Sarah Kelly has completed her Bachelor of Biological Sciences degree. We, at Alcor, fully support continuing education for our employees and are thrilled to see Sarah making big moves for herself! Please join me in congratulating Sarah in all of her hard work in obtaining her degree!
Blake Honiotes, BSN, RN, CCRN
As a tax-exempt non-profit organization, an important part of Alcor's mission is to educate the public about cryonics. The final plank of our Mission Statement is: "Awareness and growth of cryonics by educating the public." We have done that through one-on-one conversations, media interviews for radio, TV, and documentaries. Also by giving talks at conferences and online events and by giving tours. We have done very little with podcasts, with one or two recent exceptions – but those came to us rather than us approaching them.

Do you enjoy listening to podcasts? Do you think podcasts could be a productive venue for Alcor to educate a wider audience? And potentially to attract new members? If so, which podcasts do you think would have a good audience for Alcor?

Personally, I much prefer reading to listening, so I don't pretend to know much about the podcast universe. Even so, to stir your brain up, here are some possibly-promising podcasts that I had either heard of or found with a search:

The Joe Rogan Experience
Stuff You Should Know
The Skeptics' Guide to the Universe
The Naked Scientists Podcast
The Science Show
Science Friday
StarTalk Radio
Big Picture Science
Flash Forward
Here We Are
Science Talk
Get WIRED
Exponential View with Azeem Azhar
The WIRED UK Podcast

Would you recommend any of these? Or do you have better options? Do you have any connections with the hosts or producers?

As we look ahead to the near future – when we have the conditions in place for faster growth – we want to develop better knowledge of previously unexploited opportunities to have an informative and appealing cryo conversation. We want your input!

Max More
Ambassador & President Emeritus
max.more@alcor.org
Alcor recently acquired our first cadaver thanks to the generous donations received through
GoFundMe
and
PayPal
on our website. The second quarter RAPID news was sent to donors detailing the experiments and training and on-going research that is planned. If you would like to be a recipient of the report you can make a one-time or recurring donation below!
Remember every recurring donation for RAPID receives a matching donation
SHOUT-OUT TO OUR RECENT & RECURRING DONORS
FOR THE RAPID CAMPAIGN
AP & P Global Goods
Linda Chamberlain
Joseph DiBella
Rudi Hoffman
Robert Newport
Alex Noyle
Bart Pietrusiewicz
Boris Reznik
Enrollment is open for Alcor Check-In! Be connected to EMTs 24/7 and have additional features through a supporting app. The team of EMTs will call you to check-in at the frequency of your choice (up to once per day) and notify your emergency contacts if needed. Alcor is offering this service at $30 per month.
Contact
Sarah.Kelly@Alcor.org
if you have any additional questions or to return the form below.
Next Alcor Board Meeting
Saturday, May 8, 2021, 11:00 a.m.
Upcoming events
Cryonics magazine will be delivered only by email starting with the 1st quarter of 2021. If you have not supplied Alcor with an email to receive your copy please send a request to marji.klima@alcor.org. As always, you can also view the magazine on our website.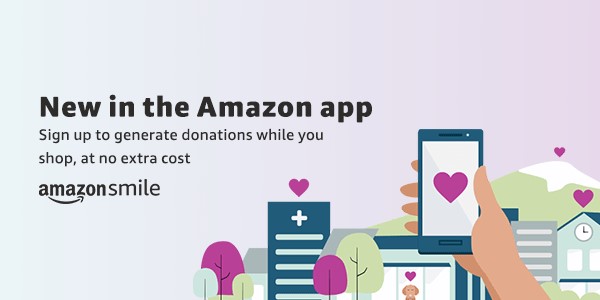 Did you know that Amazon donates money to Alcor for your Amazon purchases? If you shop through AmazonSmile, then Amazon will donate 0.5% of your eligible purchases to your favorite charity, Alcor! Plus, there's no additional cost to shop through AmazonSmile! Please click the link above and set up Alcor as your favorite charity and start shopping.